Australian Federal Police laid an additional 80 child abuse charges on a 29-year-old Wyong man, Justin Radford, when he faced Wyong Court on Tuesday, August 4.
Radford was arrested by AFP officers in February after a search at his Wyong home, where they found electronic material.
He was initially charged on nine offences for allegedly distributing and receiving child abuse material online and has since been held in custody.
Radford was the first of nine offenders arrested in an AFP investigation, Operation Arkstone, which began early this year after a tip-off from the United States National Centre for Missing and Exploited Children to the AFP's Australian Centre to Counter Child Exploitation.
Police said forensic analysis of the electronic material found at Radford's house revealed an extensive web of alleged child sex offenders across NSW, Queensland and Western Australia.
Investigators have now charged Radford on a further 80 child sexual abuse offences, including allegedly using a child under 14 years of age for the production of child abuse material and sexual touching of victims under the age of 10.
Some of the charges allegedly relate to a child known to him.
Police allege material on his electronic devices contained evidence that he was abusing the child, recording it and sharing images or footage online with others.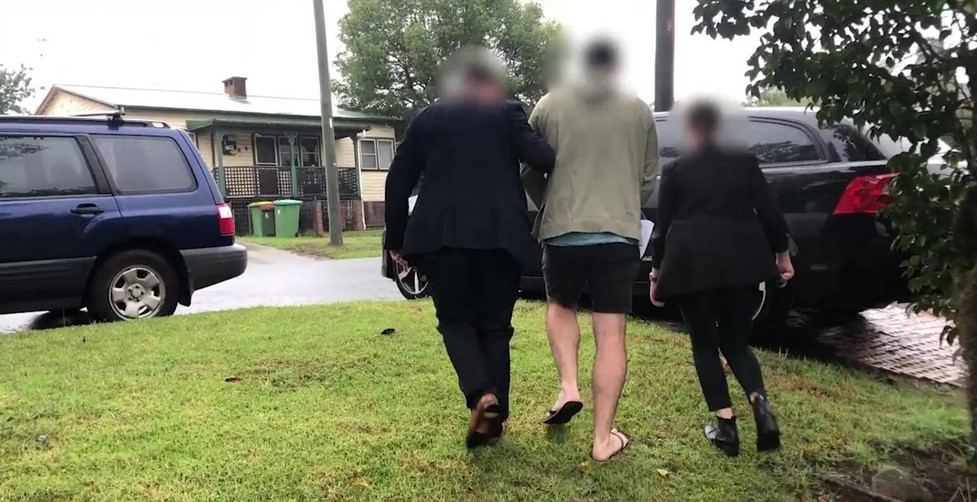 Radford is one of nine men in three states charged as part of Operation Arkstone.
Analysis of material seized at Radford's Wyong property, and subsequent investigations, led to searches at mid-north coast premises at Kendall and Old Bar, followed by charges laid against two men, aged 21 and 26.
Another six men from NSW, Queensland and Western Australia have also previously been charged.
AFP Assistant Commissioner, Lesa Gale, said police believe that they have uncovered one of the biggest domestic child exploitation networks in recent times.
She said police would allege in court that some of the accused men had also sexually abused children known to them and recorded videos and photographs of the abuse to share with others online.
"The efforts of all officers in the investigation has resulted in at least 14 children removed from harmful situations, and saved from abuse in the future," she said.
AFP Detective Sergeant, Joel Wheeler, said investigators, digital forensics specialists and Interpol-trained victim identification experts had identified alleged perpetrators and victims linked to the network.
"They had to comb hours of disturbing content looking for clues to find these people allegedly preying on Australian children, to bring them to justice," he said.
"We are continuing to try to identify others who are involved in this disturbing network and hunt them down and unmask them from the anonymity of the internet and put them before the courts."
(Source)